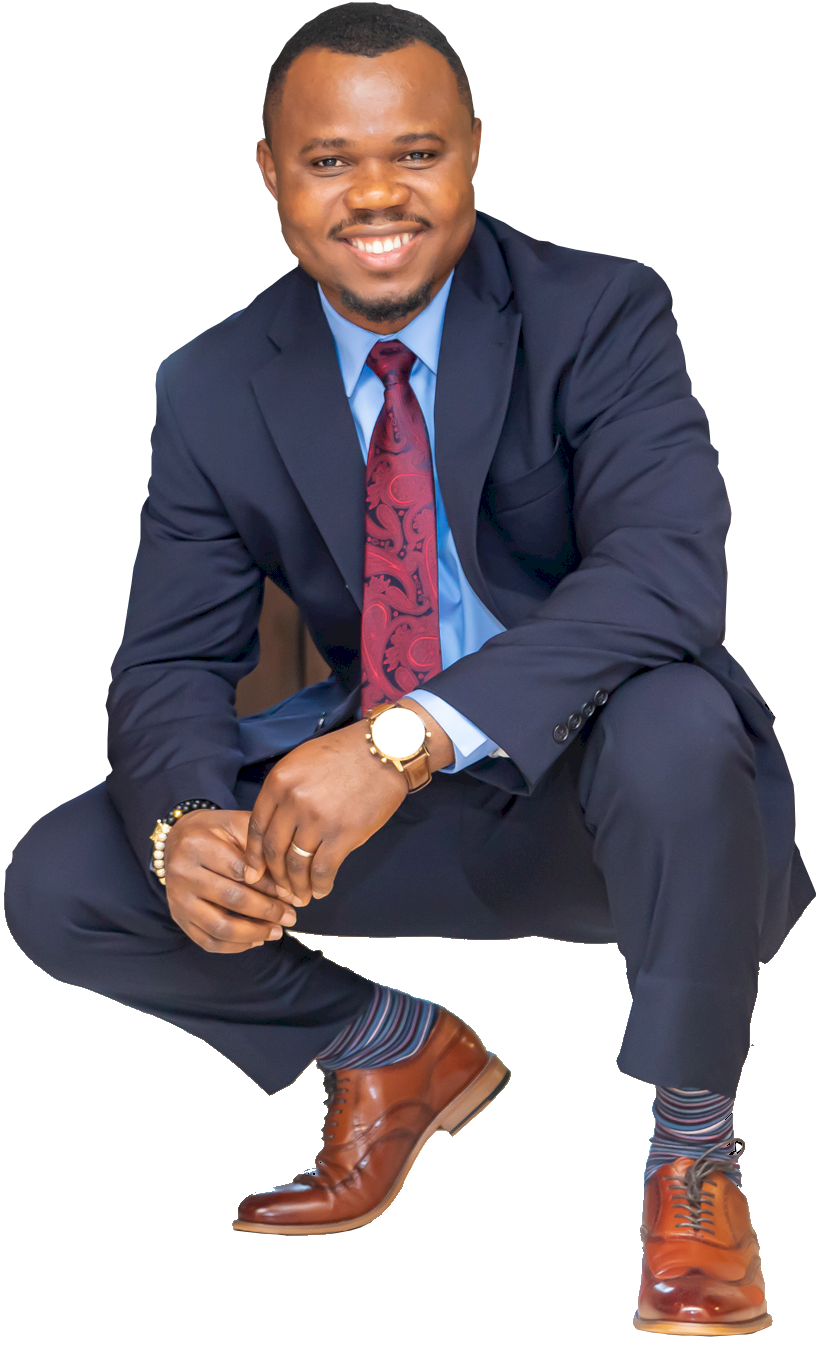 Wale Lawal, Realtor®
Building Networth Through Real Estate Investments 10% of realtors do 90% of the business. I am proud to be in that 10%. In any market I sell clients homes for TOP DOLLAR and help them purchase homes at the best possible prices. Regardless of the market, I find ways within the industry to benefit my clients. I am Wale Lawal, a Licensed Realtor and Investor based in the Greater Houston Area. I work with individuals and investors across the country.

I am the Founder and Team Lead of The Networth Builders Team Brokered By eXp Realty. He oversees all aspects of the team and ensures smooth transactions
for every client he works with both before and after closing.

Below are few things to know about Wale Lawal:


Wale was born and raised in Nigeria, obtained master's degree in Chemical Engineering. After 5 years in Oil and Gas and left to pursue his passion of helping people to build generational wealth in Real Estate.

Wale has closed over $63+ Million in real estate sales and participated in over $38 Million Multifamily projects. Currently have $3,000,000+ Asset Under Management.

Wale his Top 2% Rockstar Realtors in the United States with several recognitions.

Wale is known for his aggressive but win-win negotiation skills and has won several awards as a Top Negotiator of Real Estate Transactions.

Wale Lawal has been featured in Yahoo! Finance, YouTube, Top Agent Magazine, BiggerPockets and other top podcasts.

Wale's philosophy is "If it's not a win-win for all, it's not a deal for him".

Wale is married with 3 beautiful kids and a supportive wife.

Wale is a successful Real Estate Investor of several investing strategies like single family rentals, wholesaling, fix-and-flip projects, and small and large multifamily
properties.

Wale is considered a social agent as he uses modern technology and strategies to sell homes for top dollar.

Wale has been made it to the list of Top 100 Real Estate Agent on Social Media in Houston, Texas by PropertySpark.

Wale's top priorities are quality, honesty, professional work ethics and top notch client representation as evidence in his client reviews.
You can read them here: H.A.R.
OR Here: Zillow

Wale is also considered an Investor Friendly Real Estate Agent; he has helped over 150 investors to buy, sell and invest in properties and is still counting.

With millions of dollars in sales, Wale is always sought out by corporate and business professionals, first time home buyers, homeowners
interested in selling their properties, second time home buyers, new and
seasoned investors to represent them on their real estate endeavors.

With his "client first" mentality, Wale has worked with many in-state, out of state
and out of the country investors.

Wale always sells clients homes for TOP DOLLAR and helps them purchase
another homes at the best possible prices without any hassle because of his
clear communication style.

Thanks to his exceptionally loyal clientele, Wale's business
is over 90% referral and repeat clients, and it has maintained a near perfect
client experience record with over 160 positive reviews making him one of the
most reviewed agents in Houston.

Wale is a subject matter expert on several aspects of real estate, he is frequently asked to speak around the country, participate on top-producers-panels and provide expert opinion to the media.

Wale is easy to work with, responsive and communicate on all communication media like phone call, text message, email, social media DMs, video meetings etc.

Wale specializes in Single Family Homes and Multi-Family with focus in Houston, Dallas, and Austin market.
Quality service to my clients is the most important thing to him and he do go the extra mile to get my client the best deal possible.



He has the ability to negotiate the price you may not be able to get for yourself either you are buying, selling or investing in Real Estate.

Wale is always ready to assist with your home buying, selling and investments needs which is why most of my businesses are from positive referrals.

Wale carries the values of hard work, integrity, clear communication and outstanding client service into everything.

Let Wale put his win-win negotiation strategies and contract negotiation tactics to help you get your next real estate transaction done hastle free and save or make you some dollar.

☎️ Feel free to give me a call at (832) 776-9582
Email: Wale@NetworthBuilders.com